North Hollywood Boy Struck By LA Metro Bus
Posted on September 15, 2023 | Written By: Robert Koenig
Metro Bus Strikes 12-Year-Old Boy in North Hollywood
North Hollywood, CA (September 15, 2023) – In a late-night incident near Chandler Boulevard and Bellaire Avenue, a child was hospitalized after a collision involving a Metro bus, prompting an investigation by the Los Angeles Police Department.
Child Hospitalized after Hit by Bus near Chandler Boulevard and Bellaire Avenue
The incident unfolded just after 10:00 p.m. on September 11 when a 12-year-old boy, riding a scooter, was struck by the Metro bus. This area is equipped with designated bus lanes that are exclusive to bus traffic, making it crucial for all road users to adhere to the designated lanes.
The young victim was swiftly transported to a hospital in critical condition, underlining the severity of the collision.
LAPD Is Focusing Their Investigation Efforts To Surveillance Footage
Los Angeles Police Department officers are now focusing their efforts on examining surveillance footage from the bus to shed light on the circumstances that led to the collision. This investigative step is crucial in determining the factors contributing to the incident.
With the assistance of a police helicopter, aerial coverage of the scooter involved in the collision was observed lying in the middle of the intersection. Meanwhile, investigators meticulously surveyed the scene and engaged in discussions with witnesses to gather essential information.
---
Location Where 12 Year Old Boy Was Struck By Metro Bus
---
Hire an Accident Attorney Near North Hollywood, CA
If you or a loved one has been injured in an public bus collision, the Accident Lawyer strongly encourages you to call our North Hollywood bus accident lawyers. Your experienced Bus Accident Lawyer will provide you with the best legal representation and guidance that you need. Our offices are conveniently located throughout California and we conduct regular travels in the region to meet with clients. Contact Bus Accident Lawyer today.
Recent Accident News Near North Hollywood, CA
Man Run Over on Tujunga Avenue Dies in North Hollywood
Hollywood Tour Bus and Van Collide Injuring Several People
West Hollywood Fiery Crash Leaves 1 Dead and 3 Injured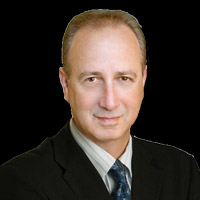 Legal Expert, Robert Koenig, has been practicing law for over 30 years. His desire to help more people in their time of need has caused him to expand across three states (California, Nevada, and Colorado) to bring his talent to as many people as possible. During which time he has collected OVER $150,000,000 in personal injury and car accident claims. Robert has been a ruthless fighter, going after insurance companies to get his clients the highest settlement available.
Education
Pepperdine University School of Law
JD – Juris Doctor
1984
University of California – Los Angeles
BA – Bachelor of Arts
1980