Hollywood Tour Bus and Van Collide Injuring Several People
Posted on May 9, 2023 | Written By: Robert Koenig
At Least 5 People Hurt When Tour Bus Collides With Van
Hollywood, CA (May10, 2023) – Several people sustained injuries after a bus accident occurred on Highland Avenue in Hollywood on Monday morning, May 8. The collision took place at around 11:15 a.m. in the 2300 block of Highland Avenue, according to the Los Angeles Fire Department.
The Bus Accident Happened At Hollywood and Highland
Reports indicate that a van and a tour bus collided, with the bus involved in the collision being from Hollywood Bus Tours, as shown by video footage from the scene.
The crash resulted in at least five people being injured, although none of them suffered serious injuries. The injured individuals received medical attention at the scene before being taken to a nearby hospital for further evaluation.
Bus Accidents Can Be Reduced When Everyone Is Paying Attention
Authorities are still investigating the circumstances that led to the collision. No further details were immediately available.
This accident serves as a reminder for all drivers and commuters to prioritize their safety while on the road. Drivers should always obey traffic rules and regulations and ensure that their vehicles are in good working condition before hitting the road. Commuters should also remain vigilant and alert while traveling to avoid accidents and minimize injuries.
---
---
What Is The Best Way To Avoid A Tour Bus Accident In Hollywood?
To avoid a tour bus accident in Hollywood or any other location, it's important to prioritize safety and take certain precautions. Here are some tips that may help you minimize the risk:
Research reputable tour bus companies: Before booking a tour, do some research on different companies. Look for ones that have a good safety record, positive reviews, and are well-established in the industry.
Check the driver's credentials: A competent and experienced driver is crucial for a safe tour. Ensure that the tour company hires qualified and licensed drivers with a good driving record.
Observe the condition of the bus: When you arrive at the tour bus, take a moment to assess its condition. Look for signs of maintenance, such as well-maintained tires, functioning lights, and overall cleanliness. If the bus appears poorly maintained, consider finding another company.
Follow safety instructions: Pay attention to safety instructions provided by the driver or the tour guide. Familiarize yourself with emergency exits, seat belt locations, and any specific rules or guidelines given for your safety.
Avoid distractions: Once on the tour bus, minimize distractions. Stay seated and refrain from standing or moving around while the bus is in motion. Avoid loud conversations or behavior that could distract the driver.
Stay alert and aware: Even if you are enjoying the sights, remain vigilant and aware of your surroundings. Keep an eye on the road ahead and watch for any signs of reckless driving or potential hazards.
Trust your instincts: If at any point during the tour you feel uncomfortable or unsafe, don't hesitate to speak up. Inform the driver, tour guide, or tour company about your concerns.
Be cautious at intersections: Intersections can be high-risk areas for accidents. Pay extra attention when crossing intersections, and ensure that the driver is also attentive and adhering to traffic laws.
Avoid peak traffic hours: If possible, schedule your tour during off-peak hours to minimize congestion and reduce the chances of accidents caused by heavy traffic.
Consider alternative transportation options: If you're not comfortable with the idea of a tour bus, you might consider exploring Hollywood using alternative transportation methods such as walking tours, biking, or hiring a private driver.
Remember, while these precautions can help reduce the risk, accidents can still happen despite all safety measures. It's important to be prepared, stay calm, and follow any instructions given in case of an emergency.
Hire an Accident Attorney Near Hollywood
If you or a loved one has been injured in an auto collision, Accident Lawyer strongly encourages you to call our Hollywood car accident lawyers. Your experienced Car Accident Lawyer will provide you with the best legal representation and guidance that you need. Our offices are conveniently located throughout California and we conduct regular travels in the region to meet with clients. Contact Car Accident Lawyer today.
Recent Accident News Near Hollywood
West Hollywood Fiery Crash Leaves 1 Dead and 3 Injured
Los Angeles Man Killed in Single-Car Collision in Mid Wilshire District
Downtown Los Angeles Crash Kills Driver and Random Pedestrian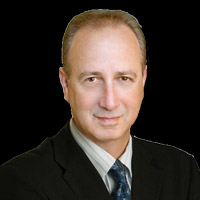 Legal Expert, Robert Koenig, has been practicing law for over 30 years. His desire to help more people in their time of need has caused him to expand across three states (California, Nevada, and Colorado) to bring his talent to as many people as possible. During which time he has collected OVER $150,000,000 in personal injury and car accident claims. Robert has been a ruthless fighter, going after insurance companies to get his clients the highest settlement available.
Education
Pepperdine University School of Law
JD – Juris Doctor
1984
University of California – Los Angeles
BA – Bachelor of Arts
1980