Motorcycle Accidents In Los Angeles Are More Common Than You Think
Posted on March 12, 2023 | Written By: Robert Koenig
Want To Ride Your Motorcycle In Los Angeles?
Los Angeles and Southern California, in general, attract many motorcycle enthusiasts, making it a popular destination for both weekend riders and daily commuters. Riding a motorcycle in this region offers an exhilarating and fulfilling experience.
In addition to the favorable weather, motorcycle riders in Los Angeles are treated to breathtaking vistas and the added advantage of lane-splitting through traffic during rush hour. With these benefits, it's hard to imagine a more satisfying experience for any rider.
Regrettably, as with many other large cities in the United States, Los Angeles has its fair share of motorcycle accidents. For those who ride motorcycles, the risks associated with this mode of transportation are all too familiar.
If you're wondering about the frequency of motorcycle accidents in California and Los Angeles, as well as the available safety measures for riders, you're not alone. Is riding in Los Angeles a safe option? These are all valid concerns that many motorcycle enthusiasts may have.
Let's explore the statistics of motorcycle accidents in California.
Being the most populous state in the United States, it's no surprise that California boasts the highest number of registered motorcycles in the country. Currently, there are over 800,000 motorcycles registered in California and this number continues to grow steadily. With this many bikes on the road, it's no surprise that you can find a motorcycle in just about every corner of the state.
Los Angeles, a city with nearly 4 million residents, sees around 160,000 new motorcycle registrations every year. This significant number can be overwhelming for some, considering the risks that come with motorcycle riding.
The National Highway Traffic Safety Administration (NHTSA) has gathered data on fatal motorcycle accidents in 2023, including the following statistics for California:
From 2014 to 2018, the state experienced 2,655 fatal motorcycle accidents.
On average, California sees 666 motorcycle-related fatalities annually.
Motorcycles account for over 15% of all vehicle deaths in California.
California ranks among the top 15 states with the highest number of deadly motorcycle crashes.
One out of every four motorcycle accidents in California involves driving under the influence.
While the statistics may be startling for some, the reality is that motorcycles are inherently risky vehicles to operate.
Riders on motorcycles often travel at high speeds and have limited protection from the elements. Despite the use of helmets and protective gear, there are inherent risks involved with motorcycle riding, as these vehicles lack the effective safety systems found in other types of vehicles. As a result, motorcycle accidents tend to be more dangerous than those involving other types of vehicles.
Based on information from the California Highway Patrol, over 80% of motorcycle accidents in California result in injury or death.
The Statewide Integrated Traffic Records System's latest annual report includes data on non-fatal motorcycle accidents in 2017, revealing that a total of 13,907 accidents involving motorcycles resulted in injuries.
Los Angeles Has A Mandatory Motorcycle Helmet Law
Wearing a helmet can make a significant difference in the outcome of a motorcycle accident, as it can help save lives and prevent serious injuries. Studies have shown that helmets can reduce the risk of serious brain injuries by up to 69%, and can also reduce the risk of rider deaths by 37%. It's worth noting that in some states where helmets are not mandatory, fatal injuries tend to occur more frequently when riders are not wearing helmets.
Despite the proven effectiveness of helmets in reducing the risk of serious injuries and fatalities in motorcycle accidents, only 20 states in the US have mandatory helmet laws as of 2020. This means that in the remaining 31 states, helmet laws are either loosely enforced or optional.
Thankfully, since 1992, helmets have become mandatory in all of Los Angeles.
Los Angeles Motorcycle Accidents are Down
Recent data suggests that motorcycle safety in California has improved in the past few years, with a decrease in the number of accidents reported. This is encouraging news for riders and highlights the importance of ongoing efforts to promote motorcycle safety in the state.
One contributing factor to the recent decrease in motorcycle accidents in California may be the legalization of lane splitting in 2017. California is currently the only state in the US that permits this practice, which has been shown to improve traffic flow and reduce the risk of rear-end collisions for motorcycle riders.
Lane splitting is a maneuver where motorcycle riders drive between two lanes of traffic, and studies have shown that it can reduce the risk of accidents. This is because lane splitting can increase the visibility of motorcyclists and help prevent rear-end collisions in slow-moving traffic.
---
---
Is Riding a Motorcycle Safe In Los Angeles?
With more people and registered motorcycles, the probability of accidents occurring also increases. It's essential to keep in mind that the state of California takes motorcycle safety very seriously, with mandatory helmet laws, lane splitting regulations, and other measures in place to help prevent accidents and reduce the number of fatalities and injuries on the road.
When taking population into account, Los Angeles has a lower per capita rate of motorcycle accidents and fatalities than many other states in the US.
While it's true that California's strict helmet laws and allowance of lane splitting have been shown to improve safety for motorcyclists, it's important to note that the number of motorcycle accidents in Los Angeles are still relatively high compared to other states. However, as mentioned earlier, when per-capita data is considered, Los Angeles ranks in the bottom third in per-capita motorcycle accidents and fatalities across the U.S. This suggests that while there is room for improvement, California's safety measures have been effective in reducing the rate of motorcycle accidents in Los Angeles.
Following traffic laws, wearing appropriate gear (including a DOT-approved helmet), and taking motorcycle safety courses can greatly reduce the risk of accidents and injuries. Additionally, riders should always remain alert and aware of their surroundings while on the road, and avoid dangerous riding behaviors like speeding or riding under the influence of drugs or alcohol. Safe riding practices can help ensure an enjoyable and safe experience on a motorcycle.
Hire a Motorcycle Accident Lawyer in Los Angeles
If you or a loved one has been injured in an motorcycle collision, Robert Koenig strongly encourages you to call a Los Angeles motorcycle accident lawyer. An experienced Motorcyle Accident Lawyer in Los Angeles can provide you with the best legal expertise and guidance that you need. Our offices are conveniently located throughout California and we conduct regular travels in the region to meet with clients. Contact a Motorcycle Accident Lawyer today.
Recent Motorcycle Accident News in Southern California
Los Angeles Motorcycle Accident Leaves a Man Dead, and a Woman in Critical Condition
1 Man Dead In Motorcycle Accident On Yorktown Ave near Waterbury Lane In Huntington Beach, CA
Huntington Beach Police Officer Injured in Motorcycle Accident in Long Beach
Multiple Motorcycles Crash In Bakersfield While Fleeing Police During "Motorcycle Takeover"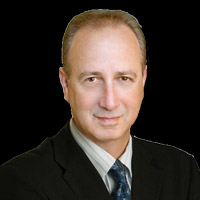 Legal Expert, Robert Koenig, has been practicing law for over 30 years. His desire to help more people in their time of need has caused him to expand across three states (California, Nevada, and Colorado) to bring his talent to as many people as possible. During which time he has collected OVER $150,000,000 in personal injury and car accident claims. Robert has been a ruthless fighter, going after insurance companies to get his clients the highest settlement available.
Education
Pepperdine University School of Law
JD – Juris Doctor
1984
University of California – Los Angeles
BA – Bachelor of Arts
1980