DUI Driver Crashes Head-on into Sheriff's SUV in Lancaster
Posted on March 13, 2018 | Written By: iadminlaw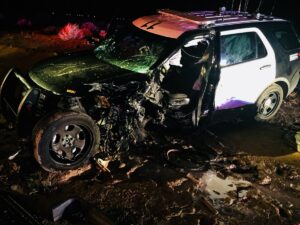 An alleged intoxicated driver was killed following a head-on collision with a Los Angeles Sheriff's deputy's patrol vehicle early Sunday morning, Mar. 11th. The incident began around 1:40 a.m. when 2 California Highway Patrol officers stopped to check on 2 vehicles that were stopped on the Highway 14 West Avenue F off-ramp in Lancaster. As CHP officers closed in to the vehicles, a 1998 Volvo took off heading eastbound on Avenue F. The driver of the other vehicle told officers that they had been rear-ended by the Volvo just minutes beforehand. CHP pursued the Volvo and that's when officers say the suspected DUI driver then collided head-on into a Los Angeles Sheriff's SUV that was responding to a backup call. The head-on crash occurred near the intersection of 15th Street West and Avenue F, according to a department press release.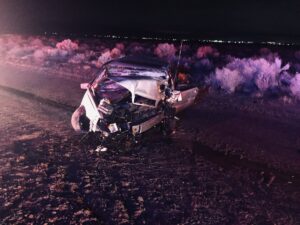 The female driver of the Volvo was pronounced dead by first responders. A male passenger in the Volvo was transported to a nearby hospital where he was treated for moderate injuries sustained in the collision. The driver of the Los Angeles Sheriff's SUV was an 11-year veteran and female deputy who was trapped inside the patrol SUV until she could be extricated by the Los Angeles County Fire Department. She was subsequently rushed to an local hospital where she was listed in stable condition and is expected to survive. Officers at the scene say that they smelled alcohol as they were helping the passenger in the suspect's vehicle. Officials are awaiting toxicology reports, but said they suspected alcohol and possibly drugs played a factor in the collision. The California Highway Patrol is investigating the crash. Anyone with information about the incident can call CHP Officer Gil Hernandez at 661-948-8541.
Hire A Top Los Angeles Car Accident Lawyer
If you or a loved one has been injured in an auto collision I Accident Lawyer strongly encourages you to call our Los Angeles car accident lawyers. Your experienced Los Angeles car accident lawyer will provide you with the best legal representation and guidance that you need. Our offices are conveniently located throughout California and we conduct regular travels in the region to meet with clients. Contact I Accident Lawyer today!