50 Year Old Bakersfield Man Struck and Killed On Union Ave.
Posted on September 21, 2023 | Written By: Robert Koenig
Local Man Struck and Killed On Union Ave. Near Garden Dr.
Bakersfield, CA (September 19, 2023) – Tragedy struck on Monday morning when a pedestrian was fatally struck by at least one vehicle on Union Avenue in the vicinity of Garden Drive.
Toyota Corolla Collided With Man On Union Ave. in the Early Hours of Monday
The fatal pedestrian accident transpired at approximately 6:00 a.m., as documented in the California Highway Patrol's traffic incident log. Under circumstances that remain unclear, a 50-year-old pedestrian attempted to traverse from the east to the west side of Union Avenue. Regrettably, an oncoming Toyota Corolla collided with the pedestrian in the No. 1 traffic lane.
Following the collision, paramedics promptly arrived at the scene and, tragically, declared the pedestrian deceased upon their arrival. Authorities have identified the victim solely as a Hispanic male.
Driver of Toyota Corolla Stayed At The Scene and Cooperated With CHP
The driver of the Toyota Corolla acted responsibly, pulling over at the scene and fully cooperating with police investigators. Law enforcement's preliminary findings suggest that another vehicle, described as a dark-colored sedan, also struck the pedestrian but fled the scene after the collision.
---
Location On Union Ave Where a 50 Year Old Man Lost His Life
---
Hire an Accident Attorney Near Bakersfield, CA
If you or a loved one has been injured in an auto collision, Accident Lawyer strongly encourages you to call our Bakersfield car accident lawyers. Your experienced Car Accident Lawyer will provide you with the best legal representation and guidance that you need. Our offices are conveniently located throughout California and we conduct regular travels in the region to meet with clients. Contact Car Accident Lawyer today.
Accident News Near Bakersfield, CA
Bakersfield Tow Truck Rollover Kills 1
Bakersfield Teen Suffers Critical Injuries after being Struck by Car
Bakersfield Man Injured in Hit-and-Run Accident on Stockdale Highway near Renfro Road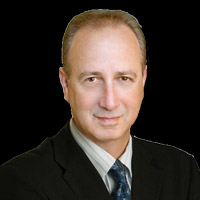 Legal Expert, Robert Koenig, has been practicing law for over 30 years. His desire to help more people in their time of need has caused him to expand across three states (California, Nevada, and Colorado) to bring his talent to as many people as possible. During which time he has collected OVER $150,000,000 in personal injury and car accident claims. Robert has been a ruthless fighter, going after insurance companies to get his clients the highest settlement available.
Education
Pepperdine University School of Law
JD – Juris Doctor
1984
University of California – Los Angeles
BA – Bachelor of Arts
1980