Los Angeles High Speed Collision On Milner Road Leaves 1 Dead and 3 Injured
Posted on September 24, 2023 | Written By: Robert Koenig
1 Dead and 3 Injured in 2-Car Crash in Los Angeles
Los Angeles, CA (September 21, 2023) – In a heartbreaking incident, a man has lost his life in a two-car collision that unfolded at the intersection of Highland Avenue and Milner Road. According to the Los Angeles Police Department, this fatal accident occurred at approximately 2:21 a.m. on a Thursday morning, casting a pall of sorrow over the community.
First Responders Were Met With A Grim Tableau Upon Arrival
The scene of the accident was the 6800 block of Milner Road, where it is believed that one of the drivers was operating their vehicle at a notably high rate of speed when the collision transpired, leading to a devastating impact with another vehicle.
Swift responses from both law enforcement and emergency medical personnel ensued as they arrived at the crash site. They were met with a grim tableau, as both vehicles bore significant damage, with at least one individual trapped within the wreckage. Tragically, Los Angeles Fire Department paramedics had to deliver the heart-wrenching news that one of the victims, a man, had succumbed to his injuries at the scene.
35 Year Old Woman Remains In Critical Condition
The repercussions of this tragic accident did not stop there, as three additional individuals were also affected. Among them, two women and another man were rushed to a local hospital for urgent medical attention. A 35-year-old woman remains in critical condition, highlighting the severity of the incident.
As the investigation unfolds, traffic investigators are yet to confirm the exact factors that precipitated this devastating collision. However, preliminary assessments suggest that speed may have played a significant role. The presence of skid marks at the scene indicates the possibility that one of the vehicles may have been traveling in the wrong direction in the moments leading up to the catastrophic impact.
Investigators Are Urging Anyone with Information To Come Forward
In a plea to the community, authorities are urging anyone with additional information regarding this tragic collision to come forward and assist in shedding light on the events that unfolded. They can reach out to the Los Angeles Police Department, as every detail may prove invaluable in understanding this heart-rending incident.
---
Location On Los Angeles Where 1 Dead and 3 Injured in 2-Car Crash
---
Hire an Accident Attorney Near Los Angeles, CA
If you or a loved one has been injured in an auto collision, Accident Lawyer strongly encourages you to call our Los Angeles car accident lawyers. Your experienced Car Accident Lawyer will provide you with the best legal representation and guidance that you need. Our offices are conveniently located throughout California and we conduct regular travels in the region to meet with clients. Contact Car Accident Lawyer today.
Recent Accident News Near Los Angeles, CA
Sherman Oaks Collision on 405 Freeway Leaves 1 Dead After Car Collides With Big Rig
Ernie Lopez Killed on 5 Freeway In East Los Angeles
Marco Tulio Santizo, 85, Killed in Hit-and-Run Accident in South Los Angeles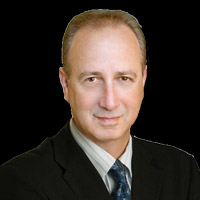 Legal Expert, Robert Koenig, has been practicing law for over 30 years. His desire to help more people in their time of need has caused him to expand across three states (California, Nevada, and Colorado) to bring his talent to as many people as possible. During which time he has collected OVER $150,000,000 in personal injury and car accident claims. Robert has been a ruthless fighter, going after insurance companies to get his clients the highest settlement available.
Education
Pepperdine University School of Law
JD – Juris Doctor
1984
University of California – Los Angeles
BA – Bachelor of Arts
1980