Los Angeles Fatal Hit-and-Run On Normandie Ave.
Posted on November 16, 2023 | Written By: Robert Koenig
Pedestrian Hit, Killed by 2 Hit-and-Run Drivers in LA
Los Angeles, CA (November 16, 2023) – A horrifying incident unfolded on Tuesday night as a pedestrian fell victim to a fatal hit-and-run involving two separate drivers on Normandie Avenue near Knox Street.
Man Hit, Killed by 2 Hit-and-Run Cars on Normandie Avenue near Knox Street
The Los Angeles Police Department reported that the fatal hit-and-run occurred around 9:30 p.m. The circumstances surrounding the incident remain unclear, but it was revealed that a southbound driver on Normandie Avenue struck a male pedestrian in the roadway. Shockingly, after the initial impact, the first driver fled the scene, leaving the injured pedestrian on the road. Subsequently, a second driver ran over the prone man, compounding the tragedy. In a disturbing trend, this second driver also fled the scene of the accident.
Regrettably, due to the severity of the victim's injuries, the man succumbed to his wounds. As of the latest report, authorities have not disclosed the victim's identity or provided details on what led to the tragic crash.
LAPD Asking For Help From The Public To Bring These Hit-and-Run Cowards To Justice
In light of this distressing incident, the Los Angeles Police Department is urging anyone with information to come forward and assist in the investigation. Those who may have witnessed the event or have relevant details are encouraged to contact the LAPD at 323-421-2561 or 877-527-3247. The community's cooperation is pivotal in helping authorities unravel the circumstances surrounding this heartbreaking hit-and-run.
---
Location Where 2 Cars Hit a Man and Ran off on Normandie Ave. in Los Angeles
---
Hire an Accident Attorney Near Los Angeles, CA
If you or a loved one has been injured in an auto collision, Accident Lawyer strongly encourages you to call our Los Angeles car accident lawyers. Your experienced Car Accident Lawyer will provide you with the best legal representation and guidance that you need. Our offices are conveniently located throughout California and we conduct regular travels in the region to meet with clients. Contact Car Accident Lawyer today.
Recent Accident News Near Los Angeles, CA
Fiery Wilmington Crash at Avalon and Lomita Kills Two
Carson Crash on 405 Freeway Involving Multiple Vehicles Kills One
Vehicle Hits and Kills Man in Carson Crash on 405 Freeway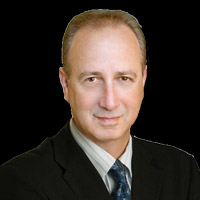 Legal Expert, Robert Koenig, has been practicing law for over 30 years. His desire to help more people in their time of need has caused him to expand across three states (California, Nevada, and Colorado) to bring his talent to as many people as possible. During which time he has collected OVER $150,000,000 in personal injury and car accident claims. Robert has been a ruthless fighter, going after insurance companies to get his clients the highest settlement available.
Education
Pepperdine University School of Law
JD – Juris Doctor
1984
University of California – Los Angeles
BA – Bachelor of Arts
1980