Car Smashes into Hotel Covell in East Hollywood; Three Injured
Posted on January 27, 2022 | Written By: Robert Koenig
Three Injured When Car Smashes into Hotel Covell in East Hollywood Area of Los Angeles
HOLLYWOOD, CA (January 27, 2022) – On Wednesday, a car smashed into Hotel Covell in East Hollywood, injuring three people. The January 26 crash occurred on Hollywood Boulevard in the 4600 block.
According to the Los Angeles Fire Department, two people–who may have been patrons at a restaurant at the hotel–were injured when the car struck. Reports say it is not yet known if the people were dining inside the building or outside.
Responders transported the two people to the hospital. They suffered injuries that were described as serious.
They were identified only as a woman and a man, both 27 years of age. Their names and cities of residence have not been reported.
Responders also transported the driver of the vehicle that crashed into the building. The types of injuries he suffered, and current condition, are not known.
He was identified only as 84 years old. His name and city of residence have not been reported.
Crews arrived on scene to determine if the building was structurally sound following the crash.
Investigators are working to understand why the crash happened. They are in the process of gathering information.
---
---
Hire an Accident Attorney in Hollywood
If you or a loved one has been injured in an auto collision, Accident Lawyer strongly encourages you to call our Hollywood car accident lawyers. Your experienced Car Accident Lawyer Hollywood will provide you with the best legal representation and guidance that you need. Our offices are conveniently located throughout California and we conduct regular travels in the region to meet with clients. Contact Car Accident Lawyer today.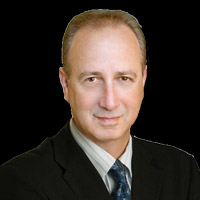 Legal Expert, Robert Koenig, has been practicing law for over 30 years. His desire to help more people in their time of need has caused him to expand across three states (California, Nevada, and Colorado) to bring his talent to as many people as possible. During which time he has collected OVER $150,000,000 in personal injury and car accident claims. Robert has been a ruthless fighter, going after insurance companies to get his clients the highest settlement available.
Education
Pepperdine University School of Law
JD – Juris Doctor
1984
University of California – Los Angeles
BA – Bachelor of Arts
1980