Brawley, CA – Crash on Highway 115 Injures 7 People
Posted on July 3, 2018 | Written By: iadminlaw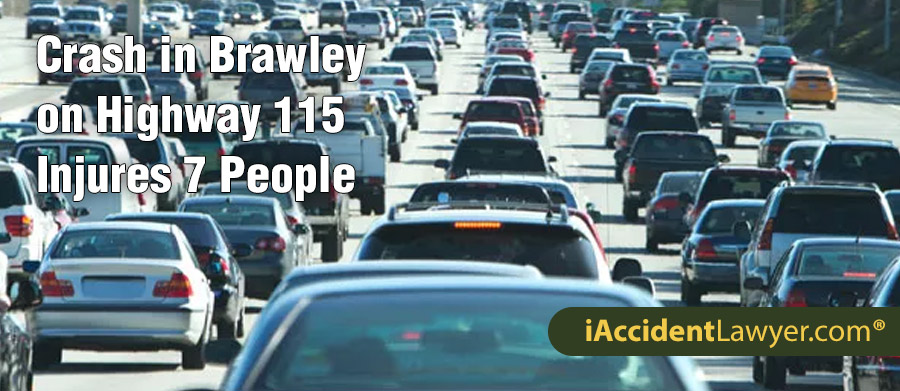 BRAWLEY, CA (June 29, 2018) – Around 3:35 p.m. on Friday afternoon, a crash occurred in Brawley in which one person may have died. Seven people, possibly more, were injured in the collision, California Highway Patrol says.
The accident occurred on Highway 115 at Farr Road. One of the vehicles involved in the crash rolled over.
Included among the people who were injured as a result of the accident was one person who responders found on the roadway. That person was bleeing.
Coroner's personnel were requested by Brawley police to investigate at the accident scene, as it was suspected that one person may have died.
The report does not yet make known who the people were who were involved in the crash, or what caused the crash. Investigators are examining the information.
---
---
Hire a Car Accident Attorney in Brawley
If you or a loved one has been injured in an auto collision, iAccident Lawyer strongly encourages you to call our Brawley car accident lawyers. Your experienced Car Accident Lawyer Brawley will provide you with the best legal representation and guidance that you need. Our offices are conveniently located throughout California and we conduct regular travels in the region to meet with clients. Contact iCar Accident Lawyer today!