Bakersfield, CA – Hit-and-run Driver Sought in Crash on Baker Street
Posted on April 8, 2020 | Written By: iadminlaw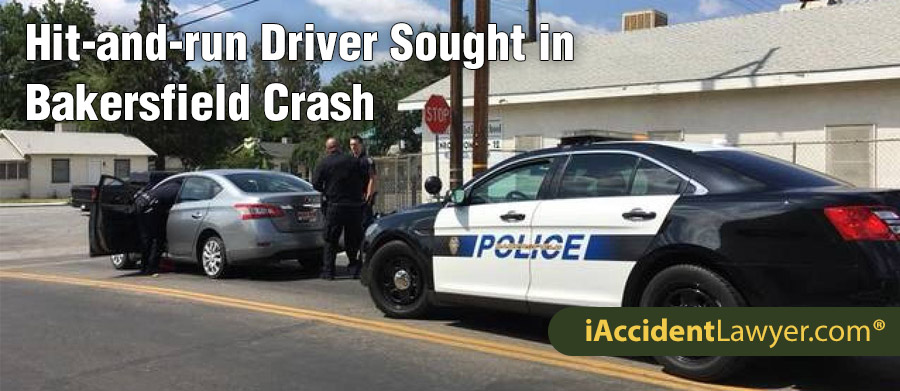 Hit-and-run Driver Sought in Bakersfield Crash on Baker Street
BAKERSFIELD, CA (April 8, 2020) – A hit-and-run driver is being sought by Bakersfield Police in connection with an incident which occurred on March 26. The crash occurred on Baker Street in the 2000 block, in the parking lot of a business.
The incident occurred at roughly 10:43 p.m., the Bakersfield Police Department said.
Reports say the incident was recorded by a surveillance camera and shows a vehicle hitting another vehicle and then leaving the scene. The vehicle the suspect was driving is described as a Dodge Charger, black in color, with tinted windows and chrome rims.
The suspect hit-and-run driver has not been described. According to reports, no one was hurt in the crash.
The vehicle that was struck has not been described, and the owner has not been identified in reports.
Investigators ask that if anyone has information about the crash, the person would contact Bakersfield Police. The number is 327-7111. Calls can also be made to Officer Dollschneider. That number is 326-3957.
---
---
Hire a Car Accident Attorney in Bakersfield
If you or a loved one has been injured in an auto collision, iAccident Lawyer strongly encourages you to call our Bakersfield car accident lawyers. Your experienced Car Accident Lawyer Bakersfield will provide you with the best legal representation and guidance that you need. Our offices are conveniently located throughout California and we conduct regular travels in the region to meet with clients. Contact Car Accident Lawyer today.