4 Bakersfield Teens Hospitalized after Car Crash Trying To Evade Police
Posted on June 16, 2023 | Written By: Robert Koenig
Bakersfield Police Attempted To Pull Over Unlicensed Teenager For Driving Recklessly When Crash Occurred
Bakersfield, CA (June 14th, 2023) – A car accident near the intersection of Noriega Road and Old Farm Road left four teenagers injured as they attempted to evade the police, according to the Bakersfield Police Department.
Teen Driver Was Driving Recklessly In Polo Park
The incident occurred around 10:30 p.m. on Saturday, as per authorities. The driver, an unlicensed teenager operating a Dodge Challenger, began driving recklessly in a grassy area of Polo Park for reasons yet to be determined. An officer noticed the erratic behavior and activated the patrol vehicle's lights, signaling for the driver to pull over. However, the driver ignored the instructions, continued driving recklessly, and fled the scene.
Getting Loose In A Dodge Challenger Proves Too Much For A New Teen Driver
During the attempt to escape, the Dodge Challenger crashed into a tree near Philadelphia Avenue. The responding officer quickly arrived at the location and discovered four teenagers inside the vehicle, including a front-seat passenger with severe injuries.
Currently, the Bakersfield Police have not disclosed whether alcohol or drugs were factors contributing to the accident. However, they are urging anyone with additional information regarding the incident to contact the Bakersfield Police at (661) 2327-7111.
---
Polo Park In Bakersfield Where 4 Teens Were Injured Evading Police
---
Things To Watch Out For When Driving a Dodge Challenger As A New Driver
As a new driver, there are several important things to watch out for when driving a Dodge Challenger or any powerful vehicle. Here are some key considerations:
Vehicle power and acceleration: Dodge Challengers are known for their powerful engines and quick acceleration. It's important to familiarize yourself with the vehicle's power and throttle response, as excessive acceleration can lead to loss of control or speeding violations. Practice gradual acceleration and be mindful of the vehicle's capabilities.
Handling and maneuverability: The Dodge Challenger, especially in higher-performance trims, may have sport-tuned suspension and responsive handling. Take the time to understand how the car responds to steering inputs, braking distances, and cornering. Practice in various driving conditions to build confidence in controlling the vehicle, especially around trees.
Speed control: Due to the Challenger's performance capabilities, it's essential to pay close attention to your speed. Adhere to speed limits and adjust your speed according to road conditions. Remember that higher speeds require longer stopping distances, so maintain a safe following distance from other vehicles.
Visibility: The Challenger has a distinct design with a lower roofline and smaller windows, which can affect visibility, especially when changing lanes or backing up. Regularly check your blind spots, use mirrors effectively, and consider installing blind-spot mirrors or utilizing advanced driver assistance systems, if available.
Parking and maneuvering in tight spaces: The Challenger's size and length may pose challenges when parking or maneuvering in tight spaces. Take extra care when parking, and utilize the vehicle's rearview camera or parking sensors, if equipped, to assist with parking maneuvers.
Fuel consumption: Keep in mind that high-performance vehicles like the Challenger tend to have higher fuel consumption. Be mindful of your fuel levels during long drives and plan accordingly for refueling stops.
Remember, as a new driver, it's essential to practice defensive driving, obey traffic laws, and continuously improve your skills through experience and education. Consider taking a defensive driving course or seeking guidance from experienced drivers to enhance your understanding of safe driving practices.
Hire an Accident Attorney Near Bakersfield
If you or a loved one has been injured in an auto collision, Accident Lawyer strongly encourages you to call our Bakersfield car accident lawyers. Your experienced Car Accident Lawyer will provide you with the best legal representation and guidance that you need. Our offices are conveniently located throughout California and we conduct regular travels in the region to meet with clients. Contact Car Accident Lawyer today.
Recent Accident News In Bakersfield, CA
Bakersfield Man Struck and Killed by White Nissan in Hit-and-Run on Highway 184
Bakersfield Medical Emergency Causes Fatal Crash on Brundage Lane
Bakersfield Woman Identified in Horrific Pedestrian Crash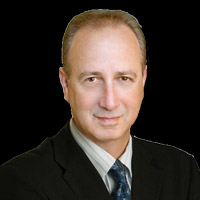 Legal Expert, Robert Koenig, has been practicing law for over 30 years. His desire to help more people in their time of need has caused him to expand across three states (California, Nevada, and Colorado) to bring his talent to as many people as possible. During which time he has collected OVER $150,000,000 in personal injury and car accident claims. Robert has been a ruthless fighter, going after insurance companies to get his clients the highest settlement available.
Education
Pepperdine University School of Law
JD – Juris Doctor
1984
University of California – Los Angeles
BA – Bachelor of Arts
1980