Hanford Woman Tragically Killed in Hit-and-Run
Posted on April 10, 2023 | Written By: Robert Koenig
Chelsey Jacuinde of Hanford, CA Was Killed Friday Night In A Hit and Run; A Suspect Has Been Arrested
Hanford, CA (April 7, 2023) – A hit-and-run incident on Friday night in Hanford claimed the life of a 30-year-old woman, identified as Chelsey Jacuinde of Hanford, according to the Hanford Police Department. The driver responsible for the incident, Thomas Barker, 35, of Hanford, has been taken into custody.
The incident occurred around 9:15 p.m. when officers responded to reports of a hit-and-run collision on the northbound lanes of 10th Avenue near Tenth Street. Witnesses stated that a black Dodge Charger had fled the area, and provided police with a partial license plate number.
Chelsey Jacuinde Was Pronounced Dead at the Scene By Hanford Police
Upon arrival, officers discovered Jacuinde in the roadway, and she was pronounced dead at the scene. An investigation was launched, during which investigators identified Barker as the driver of the Dodge Charger. On Saturday morning, Barker was apprehended and his crashed vehicle was found.
Barker was taken into custody under suspicion of violation of Vehicle Code Section 20001(A) hit and run resulting in death or injury and violation of Penal Code Section 192(c)(2) vehicular manslaughter. He is currently being held on bail pending further investigation.
The investigation is still ongoing, and anyone with information is urged to contact the Hanford Police Department at (559) 585-2540.
---
---
Pedestrian Safety
This tragedy serves as a reminder to all drivers to remain vigilant while on the roadways, and to take responsibility for their actions. It is essential that drivers abide by all traffic laws and regulations, and remain alert and aware of their surroundings at all times.
Pedestrian fatalities are an all-too-common occurrence on the roads, and incidents such as this highlight the importance of raising awareness and improving road safety measures. The Hanford Police Department has reiterated its commitment to ensuring the safety of all residents, and urges anyone with information about the incident to come forward.
Our thoughts and condolences go out to the family and friends of Chelsey Jacuinde during this difficult time. We hope that justice will be served, and that this incident will serve as a reminder to all drivers to take their responsibilities seriously and to do their part in keeping our roads safe for everyone.

Hire an Accident Attorney Near Hanford
If you or a loved one has been injured in an auto collision, Accident Lawyer strongly encourages you to call our Hanford car accident lawyers. Your experienced Car Accident Lawyer will provide you with the best legal representation and guidance that you need. Our offices are conveniently located throughout California and we conduct regular travels in the region to meet with clients. Contact Car Accident Lawyer today.
Recent Hanford Accident News
Dozens Injured In Train Derailment In Hanford, CA
Fresno County Woman Killed When Quad Crashes Into Boulder on Deerbrook Lane
Fresno County Car Accident on Highway 180 Leaves 5 Hospitalized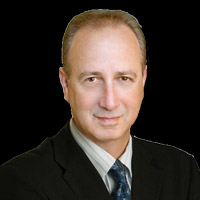 Legal Expert, Robert Koenig, has been practicing law for over 30 years. His desire to help more people in their time of need has caused him to expand across three states (California, Nevada, and Colorado) to bring his talent to as many people as possible. During which time he has collected OVER $150,000,000 in personal injury and car accident claims. Robert has been a ruthless fighter, going after insurance companies to get his clients the highest settlement available.
Education
Pepperdine University School of Law
JD – Juris Doctor
1984
University of California – Los Angeles
BA – Bachelor of Arts
1980