San Diego, CA – Fire Hydrant Smashed Into by Vehicle at International Airport Causes Disruption
Posted on September 9, 2019 | Written By: iadminlaw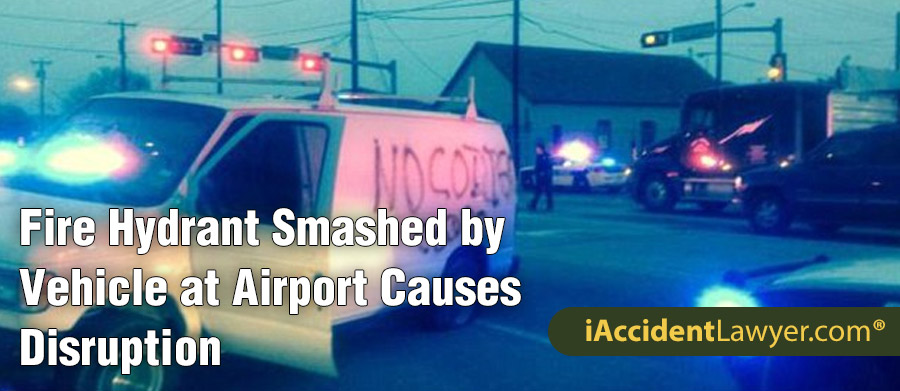 Fire Hydrant Smashed by Vehicle at San Diego International Airport Causes Disruption
SAN DIEGO, CA (September 9, 2019) – A fire hydrant was smashed at San Diego International Airport on Saturday when a vehicle struck it. The September 7 incident occurred near Terminal 2 East.
The time was roughly midday.
Reports say a vehicle crashed into a fire hydrant, but the circumstances that led to the incident have not been reported. The vehicle involved has not been described, and the identity of the driver—including name, age, gender, and city of residence—has not been reported.
It is not known if anyone was hurt in the incident, nor if anyone else had been in the vehicle when the crash happened. It is not known from reports if anyone had been walking in the vicinity of the incident.
Crews from the San Diego Water Department arrived on scene to provide help. Travelers were sent to another terminal temporarily until the scene could be restored.
Investigators are working to gather information and details regarding the crash to understand what caused it. They are looking to identify what sequence of events led to the incident. At this time, no other details have been reported.
---
---
Hire a Car Accident Attorney in San Diego
If you or a loved one has been injured in an auto collision, iAccident Lawyer strongly encourages you to call our San Diego car accident lawyers. Your experienced Car Accident Lawyer San Diego will provide you with the best legal representation and guidance that you need. Our offices are conveniently located throughout California and we conduct regular travels in the region to meet with clients. Contact Car Accident Lawyer today.