Pomona, CA – Zachary Munoz ID'ed as Person Who Died in 10 Freeway Crash
Posted on February 22, 2019 | Written By: iadminlaw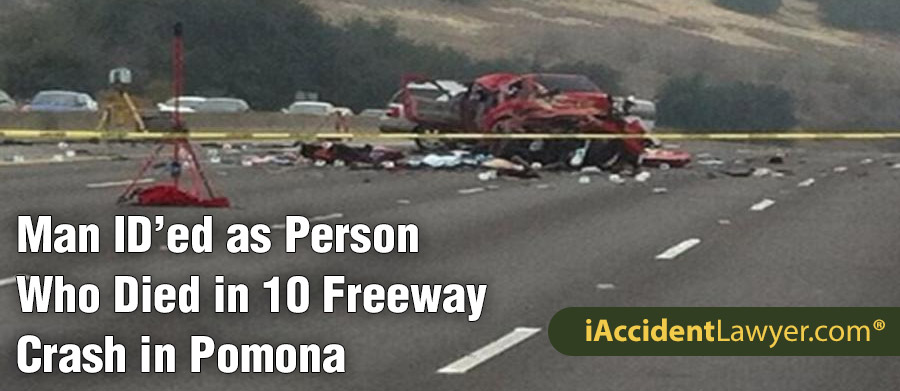 Man ID'ed as Person Who Died in 10 Freeway Crash in Pomona
POMONA, CA (February 22, 2019) – Zachary Munoz was identified by authorities as the person who died in a crash on the 10 Freeway in Pomona early in the morning on Tuesday. The February 19 accident occurred on the eastbound side of the 10 Freeway, also known as the San Bernardino Freeway. The accident site was close to North Orange Grove Avenue.
The time was roughly 12:22 a.m.
Reports say Munoz had been traveling as a passenger in the right front seat of the vehicle that crashed, described as a Lexus LS400, year 1990. The Lexus—driven by Nathan R. Anaya, 26 years old and a resident of Upland—swerved into a big rig that had been parked on the freeway's right shoulder. Munoz—identified as 21 years old and a resident of Fontana—was killed in the accident.
According to Officer C. Rodriguez, who is with the California Highway Patrol, the person who had been the Freightliner truck's driver was not hurt in the incident. The truck driver's identity has not been reported.
Respondents took Anaya to Pomona Valley Hospital. He suffered facial lacerations, reports say. Rodriguez said Anaya was arrested on suspicion of driving under the influence of alcohol.
Investigators are continuing their examination of the details and circumstances of the crash.
---
---
Hire a Car Accident Attorney in Pomona
If you or a loved one has been injured in an auto collision, iAccident Lawyer strongly encourages you to call our Pomona car accident lawyers. Your experienced Car Accident Lawyer Pomona will provide you with the best legal representation and guidance that you need. Our offices are conveniently located throughout California and we conduct regular travels in the region to meet with clients. Contact Car Accident Lawyer today.