LAX Car Accident, at Terminal 5, Leaves 1 Hospitalized
Posted on July 11, 2023 | Written By: Robert Koenig
1 Injured in Car Accident near Terminal 5 at Los Angeles International Airport (LAX)
Los Angeles, CA (July 11th, 2023) – An unfortunate car accident near Terminal 5 at the Los Angeles International Airport (LAX) has left at least one person injured. The incident, classified as a major injury collision, occurred on the upper level of Terminal 5, causing concern among airport authorities and travelers.
Circumstances Remain Unclear As To The Cause of The LAX Car Accident
The collision took place around 2:00 p.m. on Monday, under circumstances that remain unclear. The injured individual's condition has been described as severe, although reports did not provide information on the total number of injuries sustained in the accident.
As a result of the incident, LAX officials have issued a statement advising drivers traveling to the airport from Northbound Sepulveda Boulevard to utilize the lower-level arrivals area for their commute to the airport. This temporary change in route aims to ensure smoother traffic flow and enhance safety near the affected terminal.
Currently, further details regarding the crash are unavailable. However, our team is actively monitoring the situation and will provide updates as soon as additional information becomes available.
---
Location Where Accident Occurred At Terminal 5 in Los Angeles International Airport (LAX)
Hire an Accident Attorney Near Los Angeles
If you or a loved one has been injured in an auto collision, Accident Lawyer strongly encourages you to call our Los Angeles car accident lawyers. Your experienced Car Accident Lawyer will provide you with the best legal representation and guidance that you need. Our offices are conveniently located throughout California and we conduct regular travels in the region to meet with clients. Contact Car Accident Lawyer today.
Recent Accident News Near Los Angeles International Airport (LAX)
Los Angeles Man, 51, Dead and 2 Injured when Driver Crashes Onto Sidewalk on Pico Blvd.
Los Angeles Man Killed in Single-Car Collision in Mid Wilshire District
Gelvy Ortiz Loses Leg After Being Hit by Alleged Drunk Driver in Santa Monica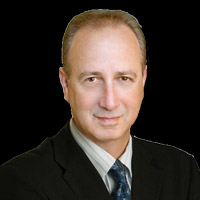 Legal Expert, Robert Koenig, has been practicing law for over 30 years. His desire to help more people in their time of need has caused him to expand across three states (California, Nevada, and Colorado) to bring his talent to as many people as possible. During which time he has collected OVER $150,000,000 in personal injury and car accident claims. Robert has been a ruthless fighter, going after insurance companies to get his clients the highest settlement available.
Education
Pepperdine University School of Law
JD – Juris Doctor
1984
University of California – Los Angeles
BA – Bachelor of Arts
1980