Hanford Woman Dies after Crashing into Big Rig on Kansas Ave.
Posted on June 12, 2023 | Written By: Robert Koenig
Hanford Community Grapples With Tragic Loss of Woman Who Died In Crash With Big Rig Near Highway 41
Hanford, CA (June 12, 2023) – In a devastating incident that unfolded on Friday morning, June 9th, a woman lost her life in a two-vehicle accident on Kansas Avenue. The fatal collision occurred at approximately 7:40 a.m., around a quarter mile east of Highway 41. As the community grapples with this tragic loss, authorities are working diligently to piece together the events that led to this heartbreaking outcome.
Woman Killed in Two-Vehicle Accident on Kansas Avenue near Highway 41
According to the California Highway Patrol (CHP), the woman was operating a 2019 Honda, traveling eastbound on Kansas Avenue at an undetermined speed. Simultaneously, a 2020 Freightliner was heading westbound on the same road, maintaining a speed between 45 and 50 mph.
For reasons yet to be determined, the Honda suddenly veered into the westbound lane, directly into the path of the oncoming Freightliner. The driver of the Freightliner attempted to avoid the collision by maneuvering the steering wheel, but their efforts proved futile as the two vehicles collided with a devastating impact.
Despite The Quick Response From Hanford Emergency Services She Was Pronounced Dead At The Scene
Tragically, the collision resulted in fatal injuries for the woman behind the wheel of the Honda. Despite the prompt response from emergency services, her injuries proved insurmountable, and she was pronounced dead at the scene.
At this time, it remains unclear whether the driver of the Freightliner sustained any injuries in the crash. The investigation into the incident is ongoing, and authorities are diligently working to gather all pertinent details.
It is worth noting that both drivers were wearing their seatbelts at the time of the collision, emphasizing the importance of this life-saving precaution. Furthermore, preliminary reports indicate that drugs and alcohol are not believed to be contributing factors in the crash. Authorities are determined to conduct a thorough investigation to uncover the underlying causes and circumstances surrounding this devastating accident.
Our condolences go out to the family and friends of the woman who lost her life in this tragic accident.

---
Location Where Driver Dies after Crashing into Big Rig in Hanford, CA
---
Hire an Accident Attorney Near Hanford, CA
If you or a loved one has been injured in an auto collision, Accident Lawyer strongly encourages you to call our Hanford car accident lawyers. Your experienced Car Accident Lawyer will provide you with the best legal representation and guidance that you need. Our offices are conveniently located throughout California and we conduct regular travels in the region to meet with clients. Contact Car Accident Lawyer today.
Recent Accident News Near Hanford, CA
Hanford Man Identified As Driver In Fatal Roll-Over Crash
Hanford Woman Tragically Killed in Hit-and-Run
Fresno Woman and 2 Kids Hospitalized in Horrific 2-Car Crash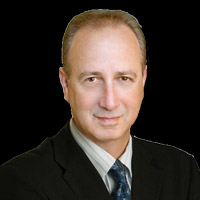 Legal Expert, Robert Koenig, has been practicing law for over 30 years. His desire to help more people in their time of need has caused him to expand across three states (California, Nevada, and Colorado) to bring his talent to as many people as possible. During which time he has collected OVER $150,000,000 in personal injury and car accident claims. Robert has been a ruthless fighter, going after insurance companies to get his clients the highest settlement available.
Education
Pepperdine University School of Law
JD – Juris Doctor
1984
University of California – Los Angeles
BA – Bachelor of Arts
1980