Drunk Covina Father Hits Several Cars and Ambulance Injuring His 6-Year-Old Daughter
Posted on August 11, 2023 | Written By: Robert Koenig
6-Year-Old Girl Injured in DUI Crash at Wingate St and Grand Ave
Covina, CA (August 8, 2023) – A horrifying DUI crash unfolded at the intersection of Wingate Street and Grand Avenue in Covina on Friday morning, resulting in injuries to a 6-year-old girl. The incident transpired at approximately 11:30 a.m. on August 4, sending shockwaves through the community.
Drunken Reckless Driving, Key Factors In Nissan Armada Crash in Covina
According to the Covina Police Department, the crash was initiated by a reckless act of driving by the girl's own father, who was under the influence of alcohol. The 6-year-old was a passenger inside a Nissan Armada being operated by her intoxicated father. The chain of events that followed was a series of collisions that spanned several locations.
The initial impact occurred at the intersection of Wingate Street and Grand Avenue, where the suspect's vehicle collided with another car. The chaos continued as the suspect's vehicle plowed into a second car at the junction of Banna Avenue and Cypress Street. Subsequently, a third collision ensued at Cypress Street and Dodsworth Avenue.
Drunken Suspect Continued To Plow Through Cars With Blatant Disrespect For Traffic Signals
The suspect exhibited a flagrant disregard for traffic signals, proceeding through a red light and subsequently crashing into at least two more vehicles. The reckless journey culminated in the striking of an empty, parked ambulance, followed by the vehicle careening through a cinder block wall that separated a business park from an alley. The Nissan ultimately came to a stop next to a residence on Cypress Street.
Tragically, the 6-year-old daughter of the suspect bore the brunt of the impact, suffering injuries of unspecified severity due to her father's irresponsible actions. Another individual, a woman occupying one of the cars involved in the collisions, was also harmed. Both victims were rapidly attended to by paramedics and transported to a local hospital, their conditions currently undisclosed.
Thankfully With The High Number of Injuries, Only The Daughter Required Hospitalization
Although additional individuals sustained injuries as a result of the chaotic crashes, their injuries did not necessitate hospitalization.
In an ironic twist, the suspect responsible for the rampage emerged unscathed from the collisions that left others injured. Covina law enforcement swiftly took him into custody, and he now faces charges of driving under the influence and child endangerment. The bail has been set at $100,000, reflecting the severity of the offenses committed.
---
Location In Covina, CA Where A Drunk Father Hit Several Cars and An Ambulance, While Injuring His 6-Year-Old Daughter
---
Hire an Accident Attorney Near Covina
If you or a loved one has been injured in an auto collision, Accident Lawyer strongly encourages you to call our Covina car accident lawyers. Your experienced Car Accident Lawyer will provide you with the best legal representation and guidance that you need. Our offices are conveniently located throughout California and we conduct regular travels in the region to meet with clients. Contact Car Accident Lawyer today.
Recent Accident News Near Covina, CA
Mark Shoemate Arrested in Felony DUI Crash on 71 Fwy in Pomona
Possible Street Racing Crash in Pomona Kills 1 and Leaves Another in Critical Condition
Crash on 60 Freeway in Diamond Bar Kills One, Injures Three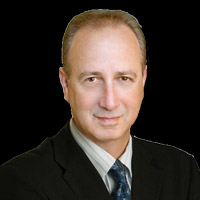 Legal Expert, Robert Koenig, has been practicing law for over 30 years. His desire to help more people in their time of need has caused him to expand across three states (California, Nevada, and Colorado) to bring his talent to as many people as possible. During which time he has collected OVER $150,000,000 in personal injury and car accident claims. Robert has been a ruthless fighter, going after insurance companies to get his clients the highest settlement available.
Education
Pepperdine University School of Law
JD – Juris Doctor
1984
University of California – Los Angeles
BA – Bachelor of Arts
1980