Bakersfield, CA – Myrna Cynthia Acosta Struck and Killed While Walking
Posted on February 14, 2019 | Written By: iadminlaw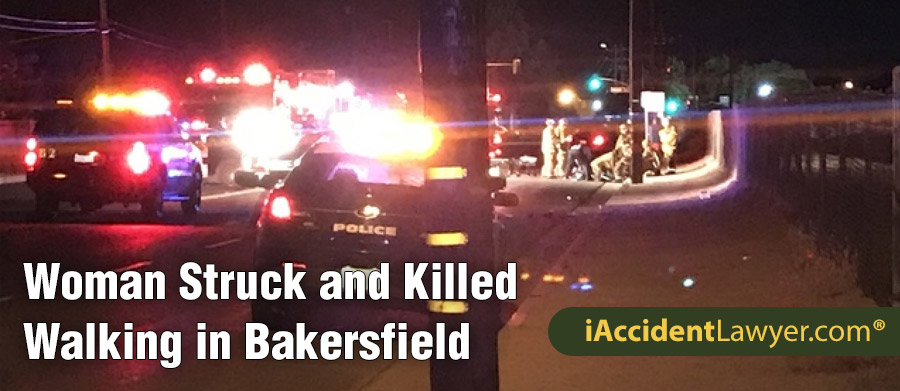 Woman Struck and Killed While Walking in Bakersfield
BAKERSFIELD, CA (February 14, 2019) – Myrna Cynthia Acosta was identified by the coroner's office as the pedestrian who was hit and killed by a vehicle in the evening on Monday in Bakersfield. The February 11 accident occurred on Edison Highway.
The time was roughly 7:06 p.m.
Reports say that Acosta had been walking in the road's number 2 lane, not within a crosswalk at the time of the accident. A vehicle—which has not been described—struck her. Acosta, who was 48 years old, died at the accident scene.
The person who had been driving the vehicle at the time of the accident did not stay at the scene, according to reports. The driver came back to the accident site a short while later.
The California Highway Patrol said the driver—identified as Eliseo Martinez, 28 years old—was arrested on suspicion of driving under the influence (DUI).
No details have been reported on what led to the accident. Investigators are examining the details to understand the circumstances.
---
---
Hire a Car Accident Attorney in Bakersfield
If you or a loved one has been injured in an auto collision, iAccident Lawyer strongly encourages you to call our Bakersfield car accident lawyers. Your experienced Car Accident Lawyer Bakersfield will provide you with the best legal representation and guidance that you need. Our offices are conveniently located throughout California and we conduct regular travels in the region to meet with clients. Contact Car Accident Lawyer today.